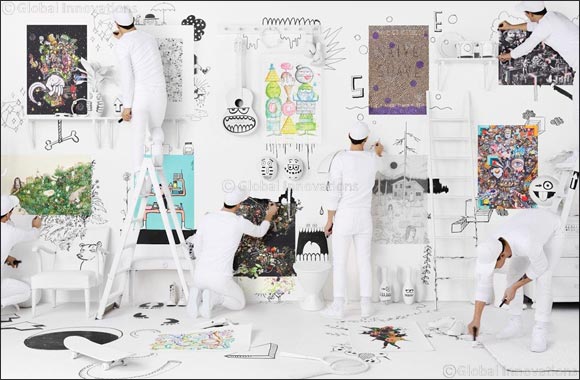 Dubai, 18 April 2017: The new Art Event 2017 collection, from the Swedish home furnishing retailer IKEA, has launched across all IKEA stores this April. Introducing a limited-edition collection which features 12 posters with hand-drawn motifs from a carefully curated selection of artists from all over the world.
The 2017 collection is the third installment within the series, as IKEA strives to provide people all over the world with affordable and functional designs, and continues its mission to also make great art accessible for everyone.
The Art Event 2017 collection is created by enlisting some of the most exciting, established and up-and-coming artists from around the world to contribute to a collection of posters featuring works drawn by hand. The style of the collection is highly eclectic and diverse with the artists using everything from graphite, pen and ink, crayon, charcoal, watercolor, gouache and pastel.
"Hand drawing is a fascinating art form, it reminds us of what it is to be human in a world driven by speedy technology and digital development" says Henrik Most, Creative Leader for ART EVENT 2017. "These drawings are full of sensuality and tactility, almost leaving the fingerprint of the artist right there on the surface of the paper," he continues.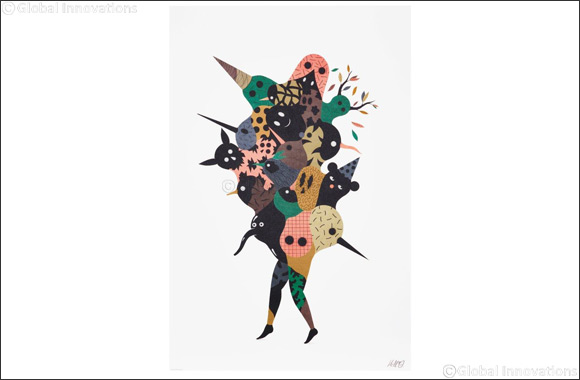 We are one
Hell'O
AED 49
Hell'O is composed of two outstanding artistic talents that emerged almost twenty years ago in Brussels. Jérôme Meynen and Antoine Detaille have produced an astonishing array of drawings featuring creatures that may at first seem graphically pleasing and simply imaginative, but who on closer examination often reveal profound symbolism. "We try to translate and merge our separate visions into the same drawing," says Antoine. "Most importantly, we hope it makes you smile."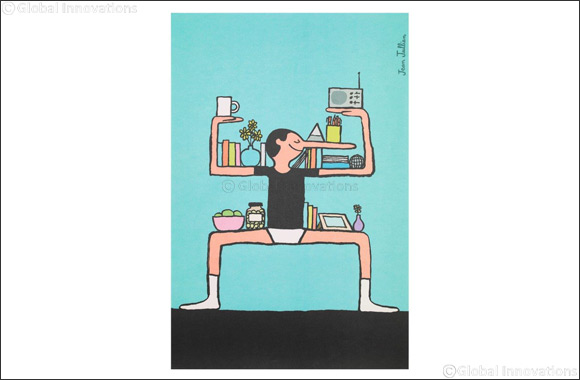 Shelfie
Jean Jullien
AED 49
Jean Jullien's 'Shelfie' is a perfect example of his playful reflections on the times that we live in. "I hope that the name of the piece can speak for itself!" he says. The poster is inspired by a Jean's reflection on a quote from Chuck Palahniuk's cult film 'Fight Club'. "The things that we possess end up possessing us". The French-born Royal College of Art graduate presents a humorous take on that concept and also how the human element fits when it comes to creating balance. "This balance having to rely purely on the individual is something I thought could be interesting," he says. "A literal take on this idea."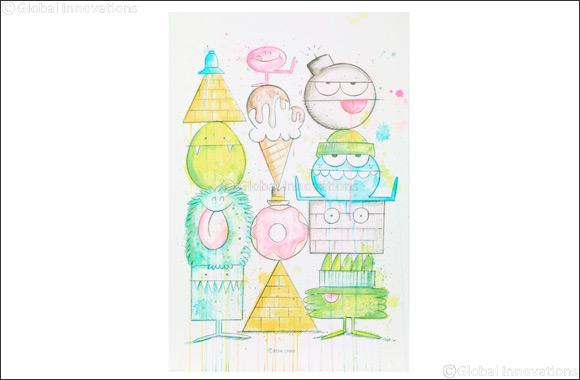 Big Audio Dyn-o-mite!
Kevin Lyons
AED 49
The drawing that Kevin Lyons brings to the IKEA ART EVENT represents the energy of his Monsters. "They are constantly moving and shaking, beatboxing and breaking. The watercolour echoes that energy and movement through texture and colour," he says. The EMMY winning designer and creative director goes on to explain that there is a deliberate sense of colouring outside the lines and being 'a little messy'.
"I wanted to create a funky portrait of some of my favourite Monster characters all stacked up on top of each other," he continues. "I feel it is the way they would draw me if IKEA asked them to do so."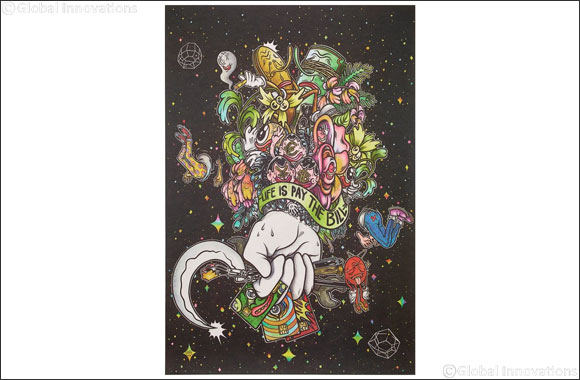 Life is Pay The Bill
Hahan
AED 49
Like many artists of his generation, Hahan is acutely aware of worldly demands, and his poster reflects what he calls his view about 'the friction of some commercial forms, the art market, and deeper still - how money is being interpreted in our society'. He speaks eloquently about the importance of imagination, freedom, and hunger in today's world. "In this work, my intention is to show not only how people have to cover their basic needs, but also how people's existence is affected by the bills that follow them until the end of their lives," he says. "Our lives can be more fulfilled if we can first cover our bills, or else doing so can become the focal point of our entire existence."
| | |
| --- | --- |
| | Previous Story : IKEA Reveals Hidden Shortcuts as Father's Day Gift |
| | |
| --- | --- |
| Next Story : IKEA Launches PS 2017 Collection | |